For those who love their cars, a great mechanic is more than just a service provider. Your mechanic can be a trusted advisor, a caring counselor, and a mechanical medic who helps you keep your beloved automobile performing optimally throughout its lifetime. Because of the impact a great mechanic can have on the performance and lifespan of your vehicle, it's critical that you find and hire the right shop providing auto repair in Youngstown, OH.
While there may be many auto repair shops in your area, it often takes patience and diligence to find the right one. Finding the best auto repair shop isn't difficult if you know what you're seeking, however. You want a trustworthy, reliable, knowledgeable, and affordable repair shop that will treat your vehicle as if it is their own. Keep reading to learn how you can find the right auto repair shop for your car.
When You Need Auto Repair, Go to the Best
Our technicians have helped repair and maintain millions of vehicles; this tradition of excellent service has earned us our reputation as the best transmission service experts in the country.
Expect Personalized Customer Service
Any repair shop can perform adequate repairs on your car and get it back on the road. However, you should always look for shops that go the extra mile to provide you with the best possible customer service. Your automotive repair needs are important, and you want a repair shop that will treat you not like a mere number, but rather a valued customer. That means that the shop should be willing to perform above and beyond the standard to make sure you are satisfied with the repair work and feel appreciate for your business. Personalized customer service may not be a hallmark of all repair shops. But find one that cherishes its customers and you're on your way to finding the right mechanic.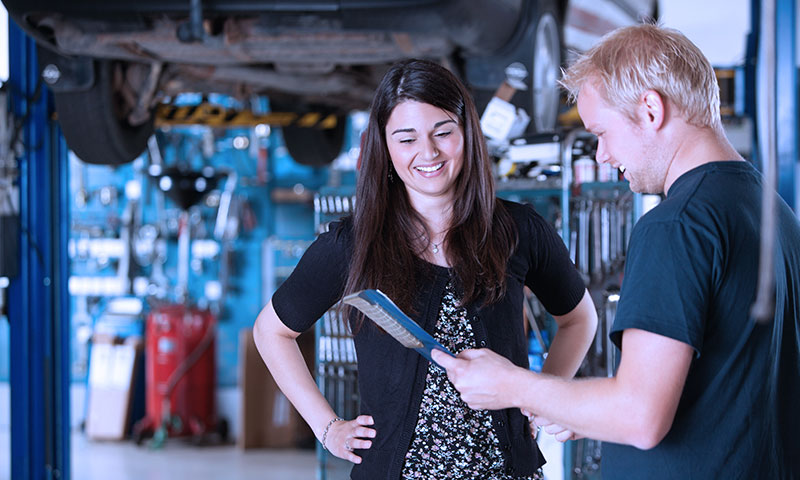 Look for High Standards
When searching for the right repair shop, make sure that you find a shop that upholds industry standards or better when it comes to repairing your vehicle. You can read up on the type of repair work that's being done and find out where corners are typically cut to save money while sacrificing quality standards. Don't trust a repair shop that isn't willing to do things the right way to make sure you are safe and satisfied. For example, some shops will do the repairs as cheaply as possible using low-quality parts without any concern for the longevity of your vehicle. However, a good repair shop will not just tell you what you want to hear and offer the lowest possible price while compromising on quality parts. A great repair shop will give provide you with sound advice, even if that means recommending that you spend a little more to get legitimate quality parts that will last and ensure your safety. That's the kind of advocate you want on your side when it comes time to make car repairs.
Respect Experience
Experience is important in any service industry, and auto repair shops are no different. Experience is equivalent to knowledge, so a repair shop that has been servicing cars since before you were able to drive probably knows a thing or two about how to run a professional repair business. However, experience in the business also gives you a credible indication that the businesses practices, customer service, and ethics to which the business adheres are top notch. After all, a business that treats its customers poorly or performs shoddy repair won't remain in business for long. Longevity is a good sign that the repair shop doesn't just perform high quality repairs but also values its customers and treats them accordingly.
AAMCO Can Help Your With All Your Auto Repair Needs
Finding the right auto repair shop doesn't have to be difficult, but it will take some effort and knowledge to separate the best from the rest. To learn more about how to select the right auto repair shop, contact AAMCO Transmissions & Total Car Care at (330) 729-9980.