Automotive Repair Services in Boardman, OH
Trust AAMCO Boardman, OH, For All Your Car Care Needs
---
AAMCO Transmission Repair and Total Car Care centers have been providing exceptional car care for over 50 years. Our 575+ North American locations make us the largest transmission repair business in the entire world.
Our car care services go far beyond transmission repairs. From batteries to oil changes and from tune-ups to suspension services, you can rely on the car care specialists in Boardman, OH, to get every job done right the first time.
At AAMCO, you can expect professional repairs, good value, honest evaluations, and superior customer service every time; Total Car Care means taking excellent care of cars and their drivers. We're happy to help with any of your car care needs; give us a call today or schedule an appointment online, and we'll work hard to get you on the road again.
Total Car Care Maintenance Services
Careful vehicle maintenance is the key to extending the life of your vehicle and ensuring that you love to drive your car every time you get behind the wheel. That's why AAMCO offers Total Car Care Maintenance Services; with Total Car Care from AAMCO, you get repairs and preventative services designed specifically to keep your car running better longer. Consult your Owner's Manual for Manufacturer's Maintenance Recommendations for time and mileage, and then bring your car in; our skilled technicians will run diagnostics on your car, make any necessary car repairs, and then fine tune your vehicle's systems to guarantee maximum driving satisfaction.
No need to go to the vehicle dealer or search online for "tune up near me," just bring your car straight to AAMCO for auto repair in Youngstown, Ohio. We are more than happy to perform all of your vehicle maintenance needs! Call or visit one of our locations for repairs.
AAMCO Total Car Care and Auto Repair Services
Full Service Transmission Vehicle Courtesy Check and Repairs from the nation's most trusted Transmission Experts!
Need CVT Transmission service? AAMCO Boardman, OH knows exactly what your specific vehicle needs!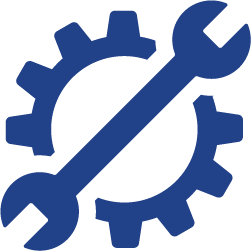 Our expert technicians use specialized equipment and knowledge to diagnose your vehicle's problems.
Are your brakes squeaking or not working well? Bring your car in today for a brake safety check.
AAMCO provides a free Check Engine Light diagnosis. Get a Vehicle Courtesy Check with your repair!
Having some issues with your stick shift or Manual Transmission? We offer complete clutch repair service!
Car blowing hot air? Come in for a free Vehicle Courtesy Check. We'll make sure everything is working!
Make sure your engine is good to go for the long haul with AAMCO's thorough Engine Tune-up Services.
Time for an oil change? Let our AAMCO expert mechanics get you back on the road quickly!
An issue with your belts or hoses can be serious- bring your car in before it's too late.
Is your vehicle making a funny noise? It may be your exhaust system, bring it in today!
Experience the consistency of AAMCO Total Car Care services for your commercial fleet.
Tips, advice, and stories from seasoned professional technicians from AAMCO Boardman, OH.
Air Filter Replacement
Anti-freeze Flush
Anti-freeze Leak
Auto Care
Auto Mechanic
Auto Service
Auto Shop
Auto Technician
Battery Replacement
Car AC Service
Car Care
Car Mechanic
Car Service
Car Technician
Car Tune-up
Catalytic Converter Replacement
Check Engine Light
Coolant Flush
Coolant Leak
Diesel Repair
EGR Replacement
Exhaust Leak
Exhaust System Replacement
Fan Belt Replacement
Fuel Filter Replacement
Muffler Replacement
Oil Change
Oil Filter Replacement
Oil/Lube/Filter Service
Radiator Hose Replacement
Radiator Leak
Radiator Replacement
Serpentine Belt Replacement
Spark Plug Replacement
Spark Plug Wire Replacement
Suspension Service
Tail Pipe Replacement
Thermostat Replacement
Timing Belt Replacement
Tire Rotation
Water Pump Replacement
Wiper Blade Replacement
AAMCO Boardman, OH
Hours:
Mon – Fri: 8:00am – 5:00pm
Sat – Sun: Closed
Call Us 24/7 at (330) 729-9980